Brisbane… the real estate agent's dream… and nightmare. The Brisbane housing market is volatile compared to the stable growth in Sydney and Melbourne. So, what's a struggling real estate agent to do? Home staging in Brisbane! Home staging is a popular tool amongst real estate agencies in other cities because it has to potential to greatly boost the sale price of the property and to sell it faster… which can be a big issue in a tumultuous market. So what exactly is property staging and what do you need to know about property staging in Brisbane.
What is home staging?
Home staging is the process of creating a more desirable purchase for buyers. Stagency – The Styling Agency Brisbane comes to the seller's home, looks for the greatest selling points and how to accentuate those – while finding ways to minimise and problems or shortfalls with the home. This may mean taking full advantage of natural light or prime positioning while drawing the buyer's eye away from flaws in the paintwork or a wonky floor board.
Staging a home to sell
After the initial conversation and consultation, your property stager will plan each room including colour co-ordination, accessorising and minor adjustments to the current space. We'll then use "on trend" furniture, soft furnishings and accessories to style and create your home into the buyer's dream. We'll do everything. Set up each room to wow your potential buyers and delight your property photographer and real estate agent (talk to us if you need a professional photography service). The new look stays in place for your open homes and can be left in place until your property sells.

Who needs pre-sale styling in Brisbane?
Brisbane suburbs vary in value… a lot. It's a misconception that only the million dollar Brisbane suburbs require property staging. Not all homes in those postcodes will need a pre-sale stylist, and some homes in up and coming suburbs can see a big sale price leap when the design is right. Typically those needing home staging in Brisbane include:
Worst house on the best street type sales. When buying for the postcode you want to feel part of the postcode – property staging can give the impression of a more exclusive home.
Homes where the existing furniture is dated or tatty. This makes the whole property feel that way.
Where the home's décor is dated. By creating a modern narrative with furniture and accessories, your property stylist can draw the eye away from out of date tiles or 1990s arches.
Worst suburb in the best postcode. Buyer mindsets are all around post code. If they're determined to buy in exclusive 4017, property staging can have a "Shorncliffe buyer settle on a Deagon address" if the home is suitably beautiful. The suburbs may be neighbours but it takes a mindset change to place two properties in the same 'class'.
All properties in up and coming suburbs. So, Camp Hill is the next hot address right? All the Brisbane papers predict big things for the area. Savvy investors are clamouring to get their hands on properties and they're selling within hours of being listed. Here's where you have to potential to get A LOT MORE for your home. If it's the right post code and the market is red hot, buyers will spend more for "the best house in the best street". By giving them not only the right address but the dream home, you're giving them a valuable asset – people pay more for those!
Brisbane's inner clutter. Selling an apartment high in the sky in South Brisbane? Sure, it's going to get snapped up but chances are, it's a tiny little one or two bedder with no room to move. A property stylist can use the power of natural light and clever furnishings to give the impression of a much bigger space. This is vital in these high density areas where there are high investment rates and properties are frequently flipped. You have the location, now sell the stand out apartment.
How much does it cost to stage a house for sale?
A good property stager doesn't cost a seller anything. If your real estate agent is a pro, and your property stylist is an artist, the increase in sale price will outweigh anything spent on pre-sale staging. By a lot. Sometimes by hundreds of thousands of dollars.
Home staging might sound expensive, but if you own a vacant home, for example, you're already paying lots of bills every month that your unstaged house sits empty. If a home stager can help buyers envision how fabulous your home looks with  furniture and tasteful accessories, the costs of home staging may be some of the best money you have ever spent.
The biggest cost savings for home sellers who use home staging? Selling their home faster, at a better price, and without months of carrying costs—because their house was properly staged and buyer-ready.
How to make sure you get ROI from your Property Staging
Staging a property to sell is an art…and a financial decision. First, your agent should recommend it. Remember that your agent sees a lot of properties and listens to buyer conversations every single day. They know that your much loved and adored Brisbane family home is everything to you but not necessarily right for the market in your area. If your real estate agent is recommending a home staging service, it means that there's a problem with the look of your home that you may not be able to see. Knowing that is the mark of a great real estate agent. If you have engaged someone great, it's best to follow their recommendations.
The second part is having a proven home staging consultant work on your property. Check their former work. Check their credentials and references. Take a look at their vision for your property. Listen carefully at the first consultation for clues to where you will make real money on the sale. This will help you and your real estate agent close the sale faster. If you're not happy with their previous work, don't hire them. If you pay for property staging in Brisbane you can expect to make that money back and then some… if they can't show you a path to that, don't hire them.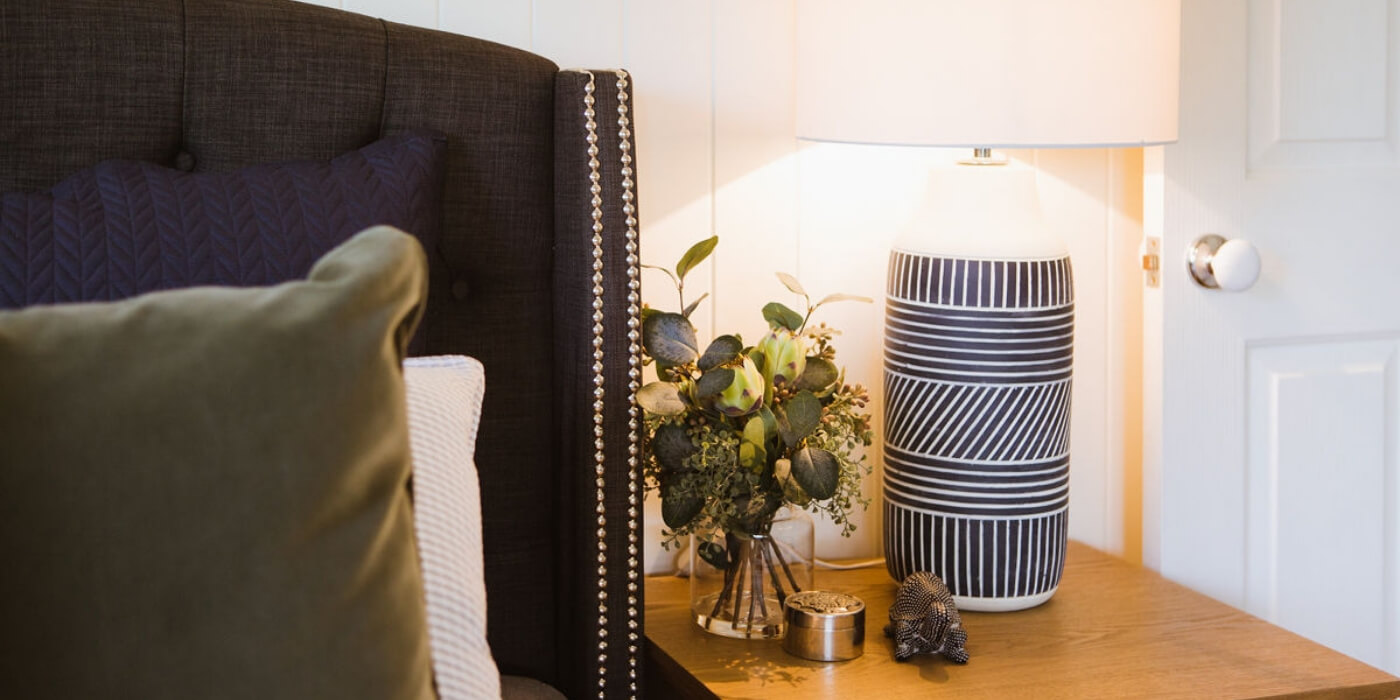 Stagency Brisbane Home Staging Service
Stagency – The Styling Agency is based in the exclusive Shorncliffe area of North Brisbane. Our work has increased prices by up to $300,000 above the predicted sale price. We work with Brisbane's most reputable and successful real estate agencies and our references are "glowing". Melanie Grace, principle stylist isn't just a design artist – Mel's background is in finance and property flipping for profit. Melanie is a seller and a licensed Real Estate Agent. Melanie has staged many Brisbane properties for sale for herself, so she knows what gets the buyer excited enough to be "flexible on that upper limit". Melanie isn't just "into pretty things" (although, she is very much into pretty things) she also has a keen understanding of the property market and a clear focus on profit for sellers.
Talk to Melanie Grace now about whether your property is a candidate for professional h0me staging. One phone call could change your sale price by thousands. Isn't it worth making the call?