You've been trying to figure out whether or not to engage the services of a Real Estate Stylist. You may have seen some beautifully styled homes on the market on realestate.com.au or domain.com.au  or homely.com.au the latest player in the market, and watched the selling price climb higher and higher. You might even have considered just hiring furniture from a warehouse and doing it yourself. However, you've made the choice to engage the services of a Property Stylist.
But what happens now? Will you get a decent return on your investment or will this work out to be a waste of money and time? How can you be sure you're choosing a Real Estate Stylist who can put their (and your) money where their mouth is?
Contacting the Property Stylist
Your first point of contact with the Property Stylist will be an indication of their level of professionalism. They should be knowledgeable when it comes to trends in your suburb and the broader market and they should be able to answer any initial questions you have with ease and grace.
You will book a consultation that will take roughly between one and two hours. The Real Estate Stylist will take a lot of things into consideration during this time. They will develop a strong understanding of the space, high and low points, areas that may need attending to by tradespeople or painters, colour schemes and they will get into the head space of your ideal buyer. They say that it takes eight seconds to fall in love with a home – your Real Estate Stylist will be searching high and low to ensure as many people feel that love as possible.
What happens during the consultation?
There are strict criteria that your real estate stylist will be looking for. This is not a 'wishy-washy' style inspection – this is a professional, systematic process designed to give you bang for your buck. Remember – a stylist is CHEAPER than that first price reduction on your property once it goes to sale and comes up wanting.
Your Real Estate Stylist will:
Measure spaces to ensure that selected furniture will not only fit but work well inside the space
Sketch designs of your property including indoor and outdoor areas
Engage with you in detailed discussions regarding the styling process so you have a full understanding of what will be occurring
Create skilful designs that will match your property to your target market
Your quote will then be delivered within a 24 hour window to ensure the process can begin quickly.
Why choose a Real Estate Stylist?
Selling your home can be stressful. A Real Estate Stylist works hard to remove some of that stress and replace it with a calm sense of confidence. Stagency – The Styling Agency know what they're doing. See the difference for yourself. Contact us today.
Here is the before photo of a room for a client that needed to be functional for the sale of the property. Stagency transformed this space in one day from this…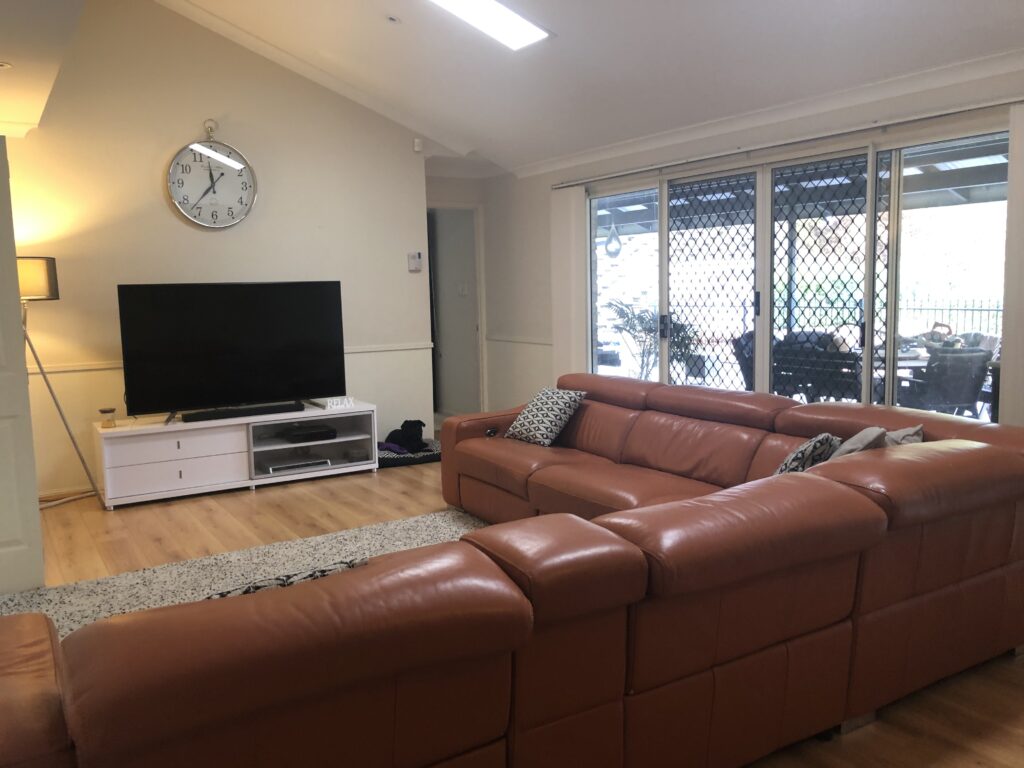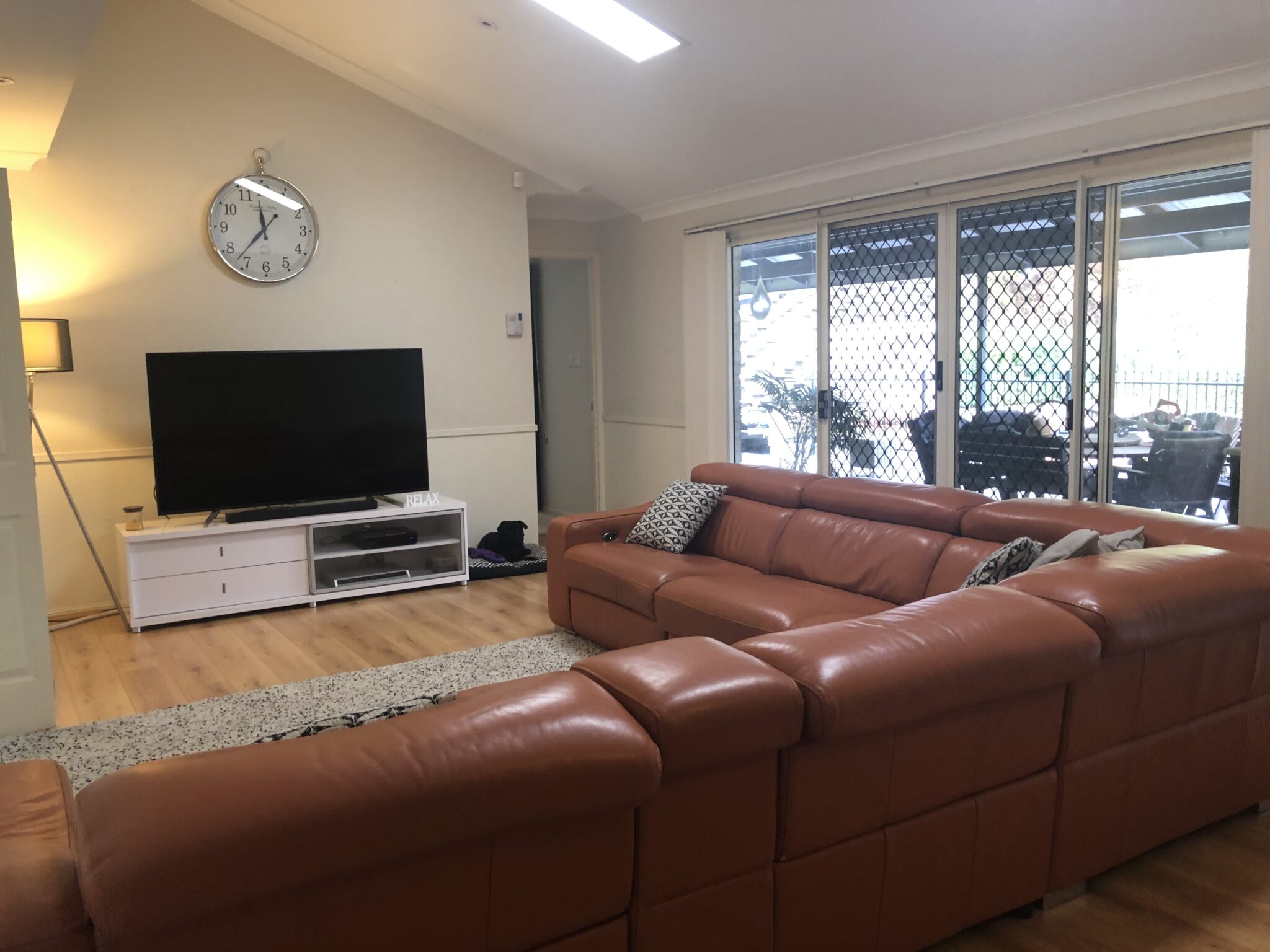 To this…