A property stylist is responsible for preparing a home for sale and presenting it in the best possible light. A property stylist understands what will appeal to potential buyers and liaises with the selling agent to create a high-value look. From furniture layout to overall style, a property stylist will often be the determining factor in achieving a faster property sale for a higher price.
Top 5: What does a property stylist do?
Uses research and experience to understand your target market

Designs your room layout

Achieves a coherent look for your home

Minimises 'issues'

Setup and packup
What does a property stylist do?: Target market research and knowledge
An experienced property stylist will have a solid understanding of what aesthetics will appeal to the type of buyers likely to be attracted to your home. They will be able to style your home for sale accordingly. For instance, a first home buyer will likely have a different budget and aesthetic in mind than perhaps empty nesters looking to downsize from their family home. The stylist's rapport with the selling agent is also essential in this area.
What does a property stylist do?: Layout design
A property stylist will take your space and arrange it in the most inviting, functional way possible. The intention is to create a space potential buyers can picture themselves living in, so including furniture laid out in a way that encourages the buyers' daydream is extremely useful in creating value and nabbing that sale.
What does a property stylist do?: Coherent look
While not every buyer is looking for Hamptons Style, they are looking for homes that are presentable and offer a coherent look. An experienced property stylist will be able to bring together furniture, paint and styling accessories to demonstrate your property's potential as a home and also establish your home's status as turnkey-ready. In many cases, the less your buyer needs to do upon moving in, the better.
What does a property stylist do?: Minimise 'issues'
Many homes, especially if they are on the older side, are far from perfect. Instead of costly major renovations, an experienced property stylist can simply minimise these features, and maximise your property's top selling points. Perhaps your tiling is a little outdated, but your living area is wonderfully open-plan? A property stylist can draw the eye upward and emphasise the positives in the room (and maybe even place a rug or two…).
What does a property stylist do?: Setup and packup
Part of a property stylist's job is to take care of the logistics of setting up your property for sale and packing things away when the sale is complete. From hanging art and mirrors, to sourcing and placing the perfect furniture, everything is taken care of. All the client needs to do is sit back and wait for the call from their agent that their property has been sold…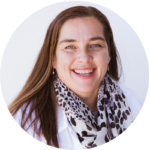 Melanie Grace is an experienced stylist and home stager for property sales.
Get in touch today to discover how Melanie can create the perfect staging to sell your home quickly to the highest bidder.